Sundarban Tour Package from Kolkata
OR CALL: 9432590339 / 9331055704

Sundarban Package Tour from Kolkata

In the south-east of Kolkata, the Sunderbans mangrove forest is one of the world's largest. It is the core area of the Sunderbans Tiger Reserve and is renowned for the Sunderban Tiger Camp.Many nature lovers are drawn to this region since it is home to wild animals and crocodile-infested estuaries. Adventure lovers looking for an exciting stopover in this region can go on wildlife safari at Sunderban and enjoy camping. Sundarban Tiger Camp offers 21 spacious rooms, divided into several categories: Tents, Deluxe Mud Cottages, Bamboo Huts, Executive Rooms, and Cottages. All rooms have twin beds, hygienic bathrooms, and toiletries.You have to book an authentic and all including Sundarban tour package from Kolkata to enjoy your Sundarban visit. Sundarban Tiger Roar resort not only can offer you a comfortable stay, also  can arrange for a Sundarban trip package. For example,if you have a 3-day time in your hand, the box of Sundarban tour 2 nights and 3 days will be the best option for you.
At the time of booking your Sundarban tour package, you can book your room as well as you can select the tour package out of the available options.  The resort management can help you to get the best ROI (return over investment) on your booking option.
Benefits of Kolkata To Sundarban Tour Package
 Healthy food
The resort is a paradise for the foodies as the management and crews are always concerned to offer the best food for the guests in our Kolkata to Sundarban tour package. You can opt for both veg and non-veg foods, and you will get the best.
It's all freshly cooked and carefully served. All the veggies and fish are bought locally, so you will never get quality compromised food.
While getting pure drinking water is a challenge here, Sundarban Tiger Roar resort offers mineral water as much you want in there sundarban tour 1 night 2 days package cost. They maintain their water treatment unit for better customer care.  You don't have to use hard water while staying in the Sundarban Tiger Roar resort.
Jungle safari and boat tours through the wilderness will add a new thrill and excitement in your trip plan of our Sundarban Tour Package from Kolkata. You will be safe, but you will get to see the wild forest from the fantastic vicinity, and it will surely be an amazing experience for you.
The guides accompanying you are trained and honest locales who are well acquainted with the norms of wilderness. They will create a gap for you to enjoy. If you want to take some good photos, you can book a Photography tour with the resort and tour management.
The basic points you should check while booking a hotel/resort in Sundarban

Only a mere tour operator cannot help you much to organize a full-proof travel plan. In Sundarban, you have to stay day and night. You cannot book Hotels in Sundarban or resorts in Sundarban without prior booking. Therefore, when you plan to book a Sundarban trip, always check the resort or hotels in Sundarban where you will be staying. While studying for Hotels in Sundarban, lay your focus on these points:
If the hotel/resort is located at a safe distance from the core area of the sanctuary
If the hotel or resort is safe enough and rooms are well protected from outside trespassers entry
If the hotel maintains almost all the urban facilities so that you can stay comfortable while staying here
If you can contact outside world with the hotel's waif, it's a good idea as the internet in this area is not up to the mark
Water –  The lifeline of your comfort!
You need to check next to the excellent quality and availability of drinking water.
In the Sundarban area, water quality is not very friendly to skin and hair. It is pretty hard with iron infusion, and you may not feel good while bathing in this hard water. Find out hotels in Sundarban or search for resorts in Sundarban with the facility of soft water supply.
Also, you need to check the availability of mineral water to drink.
Regardless you book your tour plan in Sundarban wildlife photography tour or Sundarban 1 night 2 days tour, staying hydrated is the most requisite feel-good factor you can't overlook.
It is essential to stay connected while on tour
Only a few resorts in Sundarban, like Sundarban Tiger Roar Resort, offer the facility of Wi-Fi on the premises. If your mobile tower fails to provide you with connectivity, you can use the hotel's line. It is bug-free, you can be assured!
Now,suppose you are planning about a gala and exciting program with Sundarban tour and travels trip. In that case, Sundarban Tiger Roar Resort is a one-stop destination for your mind-blowing tour program," has said a recent visitor to the luxury resort". Furthermore, she has added that the various amenities available in this resort will never remind you that you are away from your urban location in our Kolkata to Sundarban Tour Package.
What are the facilities the resort offers? Let's take a look!
24/7 Wi-Fi access.
Exclusive Restaurant
The facility of Buffet Dinner
Housekeeping with wakeup call facility, breakfast buffet, and power backup.
Family-friendly and couple-friendly.
Facility of payment with credit and Debit card
On request, you can ask for a private car service. The resort authority can arrange for you a customized Sundarban Tour. You can also attend a watchtower tour, which will add a special favor to your Sundarban tour and travel program withSundarban Tiger Roar Resort.
Government Covid Guidelines for Sundarban Forest Tour Package from Kolkata

     No visitor will be allowed to step in any camp, watch tower, Jetty etc. of Sundarban Tiger Reserve.
    All entries and exist of visitors (on board) will be limited from Sunrise to sunset.
    Guests aged less than 10 years or more than 65 years are advised to travel as per Restriction regulations/guidelines in vogue.
    Wearing of face cover and following all norms of social distancing are mandatory for all guests.
    To ensure social distancing, sitting capacity / tourist capacity shall be reduced by 50% in all water craft.

Force Majeure Clause Sundarban Tour Package :-

If tour is cancelled due to Natural Calamities/Political Disturbances/Government protocols before the scheduled departure, a credit note for the advance amount will be issued which can be adjusted with next Sundarban Tour as per availability within 12 months in our Sundarban Tour Package from Kolkata.

THINGS TO KEEP IN MIND DURING SUNDARBAN TOUR


Ø  Carry sunglasses, hats and sunscreen lotion during your Sundarban Trip.
Ø  Wear light cotton dress preferably with colour Green, Ash, light Brown.
Ø  Wear tied shoes preferably gumboots.
Ø  Carry medicines for cough, cold & fever etc.
Ø  Drink only Filtered water, Mineral water or Coconut water.
Ø  Carry torch with spare batteries.
Ø  Carry spare batteries for your cameras as recharging facilities is limited.
Ø  Carry Binoculars to view distant animals and landscapes.
Ø  Maintain silence when you are watching any animals during your Sundarban Trip.

Documents Required during Sundarban Tour :


Please carry valid photo Id proof (Original Voters card / Original Driving License)
PAN CARD IS NOT ACCEPTED IN MANY HOTELS

Sundarban Tour Package Booking Policy :


Booking Confirmation has to be sent to us by E-mail
Kindly send us the below details to book a tour:
1.Guest Name
2.Final confirmed guests
3.Travel Date
4. Arrival / Departure details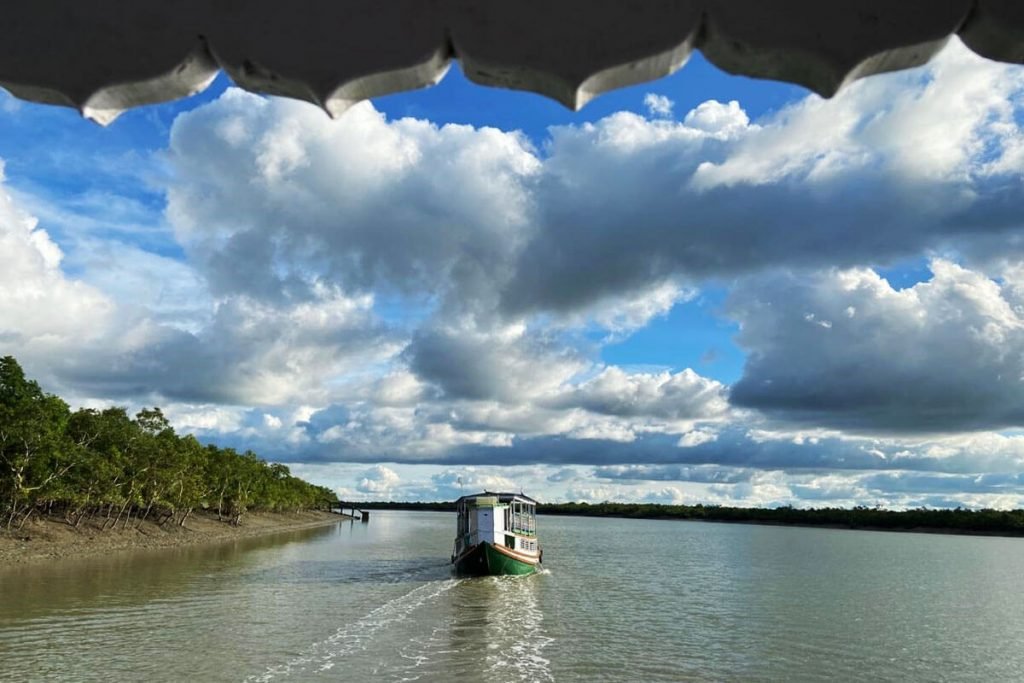 1 Night 2 Days Sundarban Tour Package
2 Nights 3 Days Sundarban Tour Package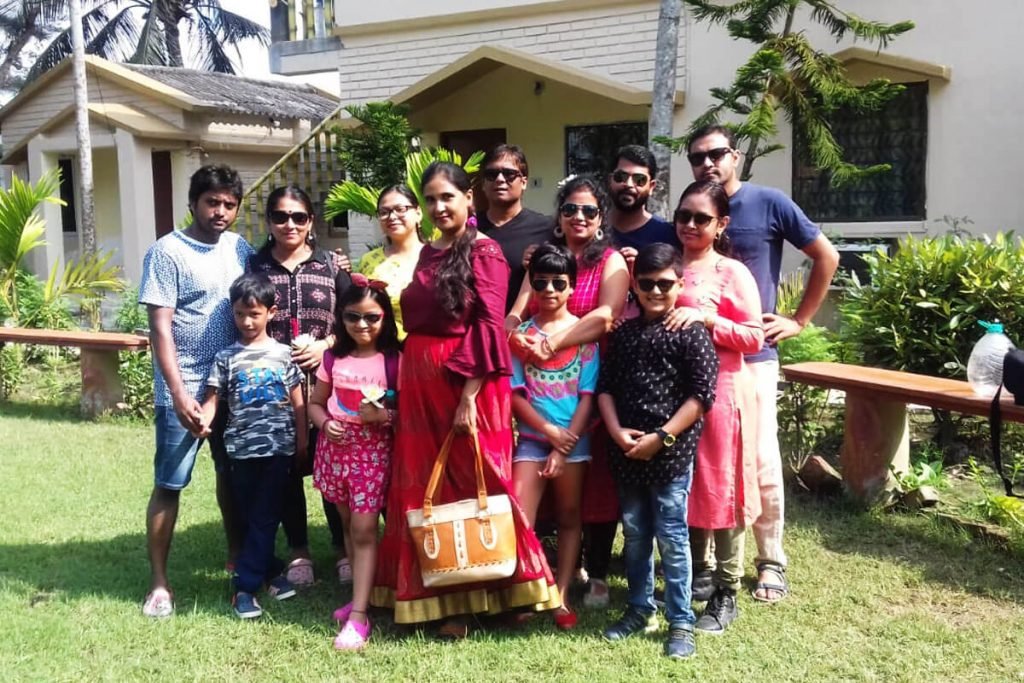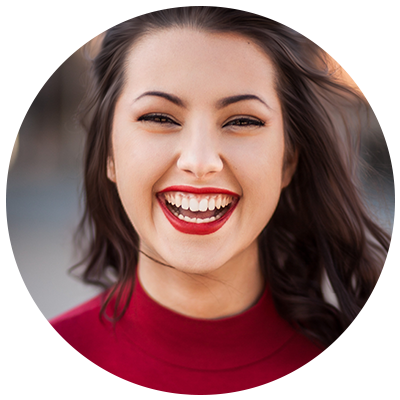 Never expected such facilities in sunderbans. Beautiful resort with mesmerizing ambience. Rooms were perfectly air-conditioned with courteous staff. Food was delicious.
Highly Recommended Place in Sundarban. Must Visit. Great Stay, Fantastic Ambience and Delicious Food. Exclusive Packages are best and affordable.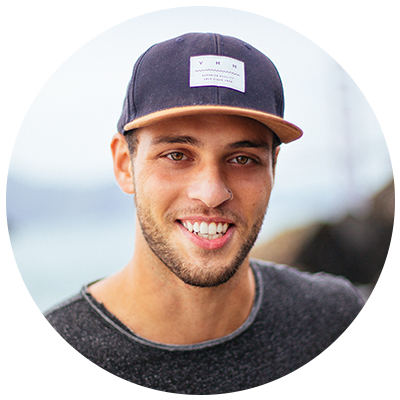 Had a refreshing holiday here at Sundarban. We were guided by Soumita. She was very welcoming and knowledgeable about the local areas.
Pictures from Our Sundarban Tour Packages