Sundarbans Mangrove Forest is one of the best tourist destinations in West Bengal; you may visit the place any time of the year because nature bestows unique beauties, irrespective of the season. Instead, you can enjoy different beauty genres in Sundarbans Mangrove Forestin different seasons.

The best attraction of Sundarban Mangrove Forest

The attraction of wilderness is the prime travel excitement here.  The dense forest, vast water body, unique fauna, and flora will keep you attracted whenever you plan to visit the place. Above all, the mangrove forest is the den of the Royal Bengal Tiger—you don't know if you will get a glimpse of the jungle king, but the jungle proverb says that once you enter his territory, he will keep an eye on your every movement.
The peak travel season to visit the Sundarbans Mangrove Forest in October and April. The climate remains pleasant during this time, and water bodies remain brimful with the monsoon splash effect.

The summer attraction of the Sundarban Mangrove Forest

Early summer is attractive for Sundarban forest travel. The intensity of winter harshness gets over, and it is a pleasure to enjoy a safari walk or cruising, etc., during this time when the days are filled with olive sunshine and nights are neither too chilled nor stuffy like hot summer days.  During the peak season, you can find a crowd around, and your love for enjoying solitude may get slightly hampered.

Monsoon bonanza for the Sundarban Mangrove Forest travel

Sundarbans Mangrove Forest is rightly toldto be the all-season tourist destination. Apart from summer days, you can plan a safari tour during the monsoon, but a monsoon visit to Sundarban forest is not for the faint.  Heavy rain may create floods; you may encounter high tides or water logging around you.
Are you a professional or amateur photographer? If yes, a monsoon tour plan to the Mangrove Forest can provide scope for clicking some rare shots.  Besides the wintry season, the monsoonis the unique period to indulge your fascination for bird watching. You will get to watch some rare birds during this time. Also, the monsoon is the best period to enjoy wildflowers and refreshing, washed, and sparkling clean greenery.

Don't miss planning your Sundarban Mangrove Forest travel during the Autumn.


Post Monsoon, you can happily plan your trip to Sundarbans Mangrove Forest during autumn. Climate is again pleasant this time, and cruising in the rivers and canals will surely be an enjoyable experience. You can watch jungle life from the watchtowers. Visiting turtle breeding places will be a unique experience altogether for you.
Autumn is the safest time in terms of the adventurous trip in Sundarbans. Rivers and canals are brimful with monsoon splash, greeneries are still dust-free, and the climate is slightly dry but neither chill nor humid. Animals are generally happy and effortlessly flaunting this time; it is their usual mating time. Whether a wilderness lover or a wildlife photographer, you can enjoy Sundarban beauty at its best.

Winter will welcome you with pleasure and passion in Sundarban Mangrove Forest.

You can enjoy the Mangrove Forest's chilled and relaxed ambiance during winter. The temperature ranges from 10 degrees Celsius to 30 degrees Celsius.  Winter is the most fantastic period for birdwatchers — you can enjoy the mesmerizing sight of local and migratory birds here in the pleasing abundance.  Winter is the best time in the Mangrove Forest to explore various fauna like six species of shark and ray, saltwater crocodile, olive ridley turtle, Ganges River dolphin, The Royal Bengal Tiger, etc.

The best attractions of Sundarban no matter whenever you visit the place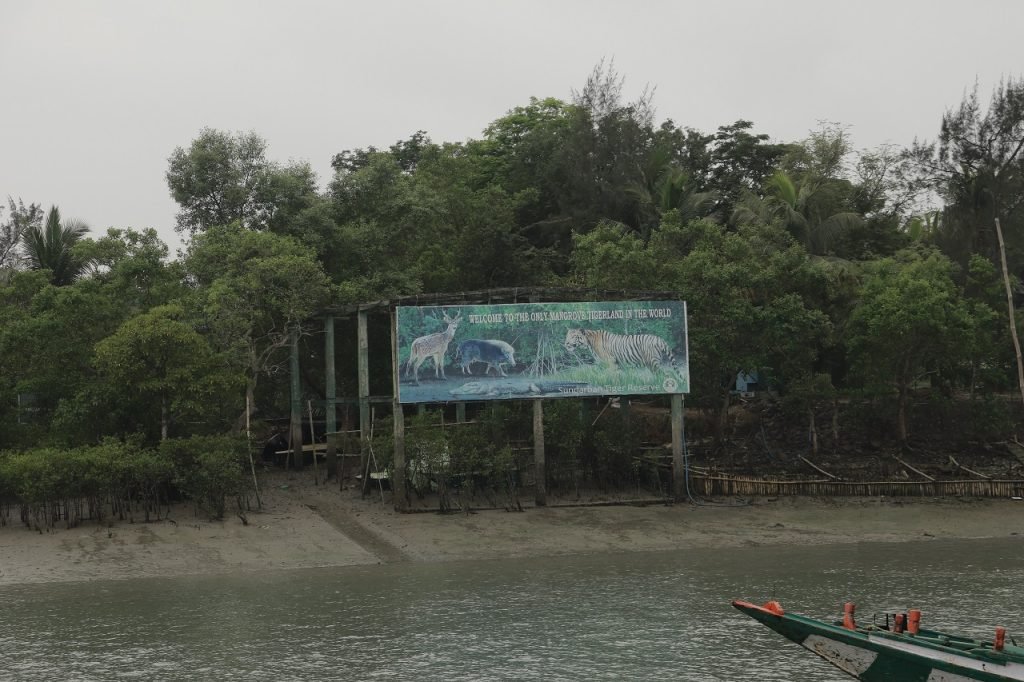 Sudhanyakhali Watch Tower: if you are keen to have a glimpse of the Royal Bengal Tiger, this is perhaps the best place to try your lick. The watchtower is located in the core area of the tiger reserve. However, tiger or no tiger, you will not miss the fantabulous glimpse of the forest and nearby canals from the top.
Sajnekhali Watch Tower: The watchtower is not only famous for its tiger watching (if luck permits) big chance; you can see crocodiles in action in the nearby crocodile reserve from a safe distance. There is a wildlife museum and a temple of Bon Bibi—a holyplace to offer your respect and reverence.
Sajnekhali Bird Sanctuary: It is rightly said that birds are the most beautiful creation of God for their flaunting style of colors and stylist flying. You will get to see lots of beautiful birds in this bird sanctuary. Besides the stunning backdrop of rivers Gomati and Peechkali, the bird's paradise is close to the Royal Bengal Tiger Reserve.
The National Park:The national park of Sundarban is a dynamic showcase of wildlife, unique flora, and fauna, including deer and king Tigers. You don't know what you will watch here and how Mother Nature will unfold the outstanding natural beauty for you!
Sundarban cruise experience: The travel to Mangrove Forest will never be 100% fulfilling without enjoying cruising here. Please talk to your tour operator to arrange cruise travel for your ultimate pleasure and unique travel experience. The cruising can offer you the perfectknowledge of viewing the core area from the riverside.
Now perhaps you have gathered an idea of why the mangrove Forest is an all-season destination. However, booking a tour here from the best and most experienced operator is safe. Also, you must contact a tour operator who can offer you accommodation in a luxury resort at a signature location, offer you fresh foods, and the facility of arranging all the urban amenities at a fair cost with unmatched safety and comfort.
It is not wise to plan a trip to the Mangrove Forest without arranging your tour itineraries. Suppose you are now eager to explore the Mangrove Forest of Sundarban safely. In that case, you may immediately contact Madhubon Leisure which runs one of the best luxury resorts, Sundarban Tiger Roar Resort.
For organized Sundarban tour assistance:
 You may Call +91 9903977265 / +91 9331055704 or mail at sunderbantigerroarresort@gmail.com for booking details, assistance, and more viable information.
You will get assistance to organize a Sundarban visit and wildlife enjoyment. You may raise a request for a customized Sundarban tour program next for your group. You may visit the link https://www.sundarbantigerroarresort.com/sundarban-blog/ to get more information on Sundarban.
To get more details about the resort, check the link https://www.sundarbantigerroarresort.com/tour-packages/.
If you are looking for an organized Sundarban tour program to enjoy the Sundarban's wild beauty, natural attractions, and tourist spots, coordinating with 9903977265 / +91 9331055704 will surely take due care of your request.  You may enjoy a customized Sundarban tour with their professional assistance.