Booking a Sundarban Tour Package is the first point of action for planning the entire trip. Sundarban Trip is different from a usual picnic spot or a Botanical Park. It is one of the biggest Mangrove Forests in India and the abode of the lethal beast—the Royal Bengal Tiger. An unprepared and inorganized tour plan is risky and may turn challenging too. 
If you want to visit Sundarban with safety and the best peace of mind, finding the best Sundarban tour operator is the quintessential action plan for you. A simple online search may bring up some names of Sundarban tour operators, but "all that glitters are not gold ." Self-proclaimed best operators may not help you: you can choose the best Sundarban Tour Operator with the help of a checklist. 

Find an experienced tour operator

Trade experience is one of the best qualities of a travel/tour operator. You should finalize a tour operator with at least 3-5 years of experience organizing tours in Sundarban National  park. If you want to enjoy and experience Sundarban Tour & Tiger Safari with the best thrill and excitement, an experienced tour operator can help you positively.  
Don't go for word of mouth only. You can check the review f the tours organized by the operator you have chosen. Follow the business profile on social media and find out the reactions of the clients who have joined their trip packages. 
An expert and experienced tour operator will maintain multiple tour plans, and his clients can opt for a tour plan according to their budget like 1 Nights 2 Days Sundarban Package or 2 Nights 3 Days Sundarban Package. Now you should check if you can accommodate your vacation plan with the tour packages. 
Always prefer to consult the official website of the tour operator. It is a standard protocol nowadays to start the tour from Kolkata with a transit journey. But what makes a sundarban trip meaningful is the list of the places you will be visiting, the journey by cruise, and where you will stay. A Sundarban tour guide is necessary, but if you get a local guide with knowledge of the local area, it will be an added attraction for you. 
Only the best Sundarban tour operators can take care of these quintessential details to make your tour lovely and enjoyable.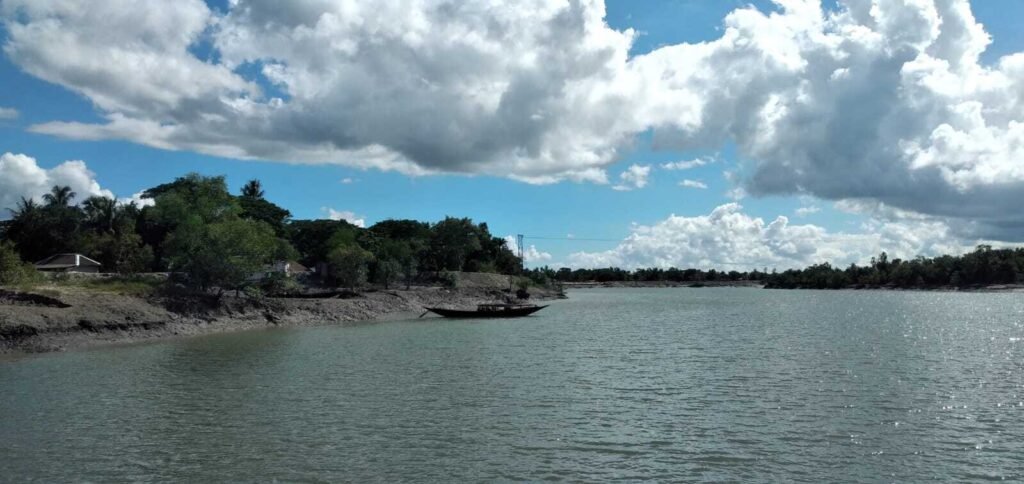 The prime reason to visit Sundarban is for entertainment and adventure. Therefore, you must arrange the entire tour plan with the best possible itineraries. Some of the most attractive Sundarban tourist spots are outlined here. 
Mangrove Forest and the Tiger Safari:  One of the top attractions in Sundarban is the mangrove Forest and the Tiger Safari here. You cannot roam in the forest at random, but you can visit the Mangrove Information center, and to watch the Tiger Safari, you can join the watch tower tour or the boating program during the high tide. 
Watchtower Tour: Watchtowers are like safe windows for tourists to safely watch the wild forest and its animals. In Sundarban, you may find several watchtowers, some of which are located in the core areas of the woods. Most of the watchtowers can accommodate 20-25 people, and these watchtowers are situated near water ponds or springs where wild animals come to quench their thirst. 
Sajnekhali Bird Sanctuary: Although this Bird sanctuary remains in its most captivating form during winter, it attracts lots of tourists as a winter trip special spot. It is a paradise for bird lovers for the year around. Regardless of your Mangrove Forest visit season, the bird sanctuary will keep you thrilled and engrossed in bird watching.
Phytoplankton Beauty at night: Phytoplankton is known for the dim light they produce. In Sundarban, you can watch the phytoplankton light during a new moon night against the darkness behind. It is a rare sight that you can enjoy only on a new moon night, provided your tour operator can arrange the scope to view the aura. 
Bhagabatpur Crocodile Project: Bhagabatpur Crocodile Project is a breeding ground for saltwater crocodiles, placed next to Lothian Island; it is a widely visited tourist spot in Sundarbans. Enclosed by coastal mangroves, with a comforting feel and natural beauty, this crocodile preserve is worth your visit. You will learn a lot about saltwater crocodiles from here. Bhagabatpur Crocodile Project is the only crocodile project in the entire West Bengal, and via the Sajnekhali jetty, you can reach the spot quickly.
Some more places to cover here are Henry Island, Netidhopani, Gosaba village, etc. You should discuss this with your tour operator and plan your itineraries according to your schedule. 
3. Check the quality of Sundarban Package

It's natural that the Sundarban package tour price will play a deciding role in your booking a Sundarban Tour Package, but the price is not the ultimate point of selection. It would be best if you justified the price and accordingly select a Sundarban travel agency based on their arrangements, quality of comfort, safety features, and authenticity. 
4. Check the accommodation

Before finalizing the tour, always check the resort/hotel where your accommodation is booked. Always insist that your accommodation is booked in a luxury resort like Sundarban Tiger Roar Resort. Also ensure that you get regular access of fresh food and mineral water to keep your health at par.
Don't you find that booking a Sundarban Trip Package demands a lot of research with the name and profiles of leading Sundarban travel agencies?  Let's plan for an assured quality shortcut. Please experience the best of the Sundarban Tour Package with Sundarban Tiger Roar Resort . You may call 9903977265 /9331055704  to get all the details about a weekend Sundarban trip and professional tour help. For more information about Sundarban and the travel scope and tour plan details, you may browse https://sundarbantigerroarresort.com/.