The plan to go for a Sundarban tour is indeed an exciting travel plan. Whether you want to enjoy your weekends or spend some romantic time with your particular person, the Mangrove Forest is a fascinating destination. It is pollution-free, green, and filled with surprises and adventures.
Now you may wonder what is unique in the Sundarban forest tour and why it is a better option than other popular destinations in West Bengal like Digha, Puri, or Mondermoni. There are at least six reasons you can finally select the Mangrove Forest for your next vacation spot.

Easy to reach the destination

Regardless of your residence, it is easier to reach the Mangrove Forest. Few best Sundarban tour operators offer pickup and drop facilities for their guests from Kolkata. For example, Madhuban Leisure offers a pickup facility from specific points in Kolkata. At the end of the trip, the company offers the guests a drop facility at a prominent place.
Not only is reaching Sundarban an easy trip plan. Moreover, you can secure your journey with the help of trained staff, local guides, & planned itineraries. It is the best way to arrange a trip in Sundarbon hassle-free from Kolkata to Sundarban and vice versa.

You can try the Sundarban tour in all seasons

It is obviously between March and September if you are searching for the best time to travel on a Sundarbon trip. Despite a specific travel-peak time, a sundarban trip may offer you the best flexibility –you can try it with family, Friends, or special friends.
It means summer, winter, or Monsoon- you can plan a Sundarban trip. Sundarban Eco-tourism reserves some special for its guests irrespective of the season. When winter is the best time for cruising and bird watching, you can enjoy summer for spotting wild animals more from the watchtowers. If you are an adventure freak and you love to tread in uncommon territory to explore the Mangrove Forest with a new look, Monsoon will offer you some exciting opportunities.

Attractive and Unique tourist spots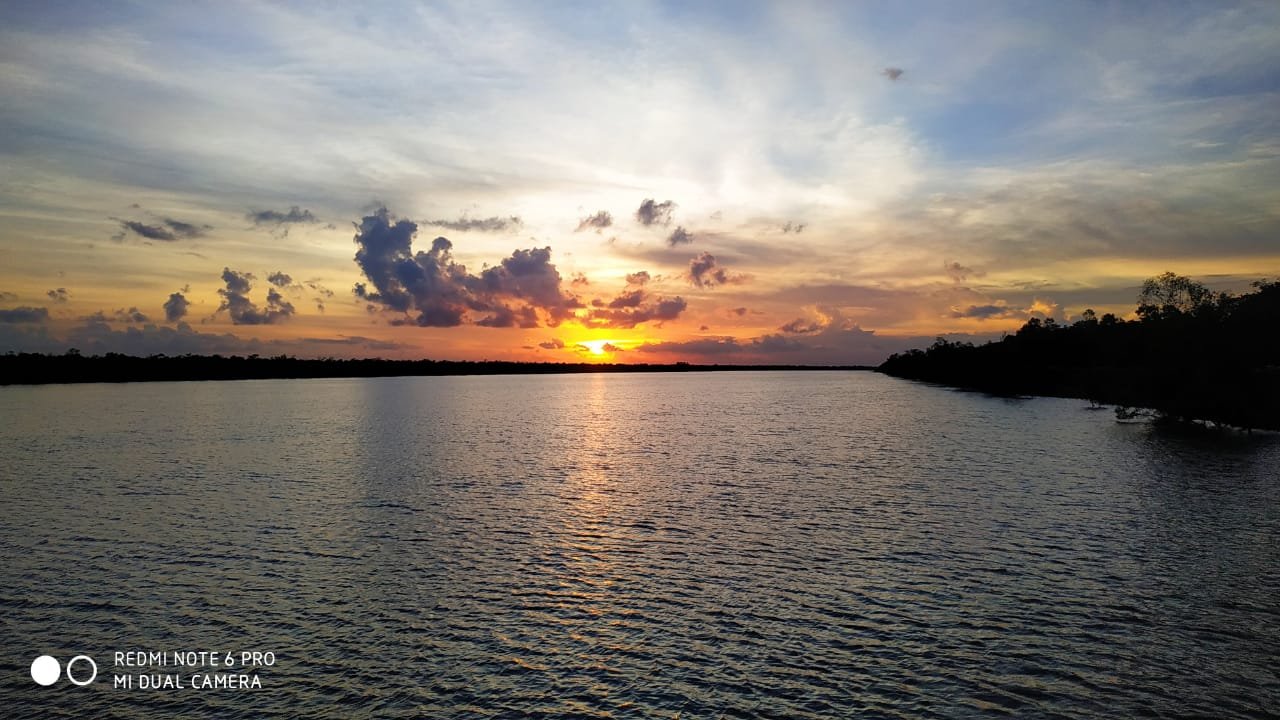 A Sundarban tour is constantlyenjoyable because of the unique flora and fauna of the forest. The premium attraction of the forest is the Royal Bengal Tiger; however, you must keep in mind that getting a glimpse of this lethal big cat is a matter of luck. You are lucky if you can see the beast from a safe distance. But if you face theSundarban tiger while off guard—it is the worst course of fortune you may have encountered as of now. Tiger seeing is the most unpredictable event in a Sundarban tour, but an aspiration to get a glimpse of the jungle king is an unmatched impetus to visit the Mangrove Forest.
Hold your breath if you are excited to know the most exciting tourist attractions here! There are at least 10 attractions of a Sundarban trip you should not miss.
Sundarban Tiger Reserve.
Sajnekhali Bird Sanctuary.
Bhagabatpur Crocodile Project.
New Hatchlings of Olive Ridley Turtles in the Kanak Island.
 
Piyali Island.
Do Banki Forest Camp.
BurirDabri Forest Camp.
Bonnie camp.
Sudhanyakhali Watchtower.

You can get excellent accommodation and tour management in one go

We understand that you love greens and are fond of wild forest beauty. But you need to stay where you can sleep peacefully and rest comfortably. In Sundarban Area, Sundarban Tiger Roar resort is one of the best luxury resorts where you will get top-notch urban facilities like attached bath, wake-up call support, fresh water supply, power backup, free Wi-Fi-, etc.
The list of facilities is not over yet. Madhuban Leisure Ltd maintains the resort, and the company is one of the best sundarban tour operators known for their planned trip programs. Stay at Sundarban Tiger Roar resort. You will enjoy excellent hospitality and great hotel management and be given the best Sundarban travel program according to your vacation time and budget.Besides a comfortable stay and tour assistance, you will get fresh foods and mineral water from Sundarban Tiger Roar resort.
Do you remember the movie the life of Pie? Can you remember the magical glow of phytoplankton in that island where the hero stayed at night? In Sundarban aqua world, you may find the light of phytoplankton and feel illuminated sea water here. The glow is best enjoyed on new moon nights. For this unique glowing sea water experience, please speak to your tour operator.

Boating in Sundarban is a unique fun

Sundarban Mangrove Forest is well-appraised for its floras and fauna. If you want to see these wild animals, boating with an experienced boatman will be the best resource to view the dense forest from a safe distance. During the tide, the mangrove forest gets overflooded with tidal water, and this is the right moment to consider the core areas via skilled boating down the canals and creeks.
It's fun and an adventure because you are roaming in the kingdom of The Total Bengal Tiger. Being a skilled boatman is a must-have requirement, and you must learn the guidance, like 8 mistakes you should always avoid of Sundarban.The pro-tips will help you to stay safe and organized.
Now you know the reasons to make Sundarban your next vacation destination. However, for a full proof tour planning, assurance, and hassle-free resort booking, you may contact the city office of Madhuban Leisure at +91 9903977265 / 9331055704 for booking a trip and Sundarban tour assistance.  You may request for a customized tour plan if you want to enjoy your Sundarban trip is a special way.
To check Sundarban trip & travel details, you should check https://www.sundarbantigerroarresort.com