Sundarban trip planning depends on the timeline's duration, which means you may customize your trip according to your holidays or travel time. You may plan your trip during the weekends. It will be a quickie tour.
But what if you have a few more days than weekend holidays in your access and you want to explore the Mangrove Forest and surrounding area with a more insightful Sundarban travel plan? You may have a soft nose for bird watching or wildlife photography. In these cases, a stipulated timeframe may not satiate your soul. 
Therefore, you have to be flexible enough while searching for a Sundarban tour package.
Sundarban Tour Package 2022: 4 points you must include in your checklist
You should check the package tours and find out if anything is coming within your holiday range. For two nights, a 3-day holiday time, you should check the package tours which offer you the facility of visiting Sundarban and the surrounding neighborhood in 2 night and three days timespan.  
Please don't forget to check if you will get the facility of pick up and drop off from the city range. Also, check if the pick-up time matches your preference. 
Check if you will be given a local guide to explain and assist you to be safe and comfortable during the trip. A guide with good knowledge of Sundarban wildlife is a most wanted aid in a Sundarban Trip. 
Don't forget to confirm with the Sundarban tour operator about your Sundarban resort booking. Unless you book a luxury resort in advance, the complete fun and comfort will get badly compromised. 
An online search for Sundarban Tour Package will yield a good result for you. Currently, the most common tour packages available for booking are,
Few reputable sundarban tour operators are available who offer customized sundarban trip arrangements. Before you get engrossed in the plan of exploring Sundarban wildlife, do not forget to check the possibility of your customized trip arrangement. 

How many days are enough for a trip to Sundarbans?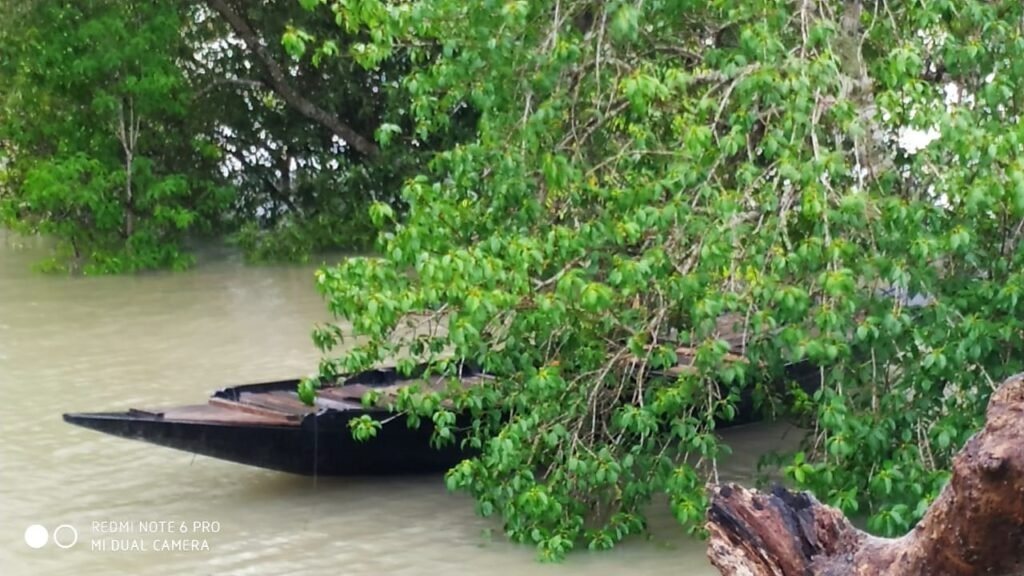 Candidly, there is no formula to calculate the days for organizing the best trip in Sundarban. However, the more, the merrier. But you may not have extended holidays, so you must schedule your tour according to your time. You also have to choose a Sundarban tour operator who is an expert in designing itineraries in a small day span.  
The number of days required to visit the Mangrove Forest area may not be sufficient if you wish to explore the area's demographical uniqueness. Watching wildlife is not enough here. You may love to visit the nearby villages to explore the lifestyle, or you may love to buy a souvenir from the locales. For example, if you want to enjoy a watchtower view, a stipulated timeframe may not help you to get the best wildlife view. You may have to wait for a longer to enjoy the wildlife.
Royal Bengal Tiger is one of the main attractions of this Mangrove Forest area. But you do not know if you at all can have a glance of the king of the jungle. So, the date and tenure of your Sundarban trip do not matter. However, meticulous planning of the itineraries is the best way to enjoy the Sundarban trip you have thought about.  
However, for photography tours, you may not get the best result within a 2–3-day timespan. You may request your Sundarban tour operator to organize a customized sundarban tour package for photography. 
But on average, if you wish to enjoy the main attractions of Sundarban, a 2-night, three days tour is an adequate time to enjoy the destination in its colorful vibe. 

The 5 best tourist attractions in Sundarban Tour Package 2022

Sajnekhali Bird sanctuary is the ideal place for bird watching. Regardless you are planning your Sundarban trip in summer or winter. You can watch lots of birds here. 
Netidhopani is a place in Sundarban that is located near a river, and the place is known for its historical significance, the landscape beauty of a big lake, and a ruin of an old temple, etc. 
Sundarban National Park is the cynosure of the spot. You can enjoy unique flora and fauna typical of the Mangrove area.
Watchtowers like BurirDabri, Sudhyankhali, DoBanki, and Sajnekhali are the showstoppers in the Sundarban trip 2022. You should speak to your tour operator to plan your itineraries.
You may visit Bhagabatpur Crocodile Breeding Center to learn about crocodile conservation. It will be a new experience altogether with your unique experience at Suyndarban Mangrove Forest area.
Now you know how to organic a pleasant Sundarban trip, but you need to contact an experienced Sundarban tour operator. You may contact Madhuban Leisure for Sundarban tour assistance.  But you may wonder how to contact the expert travel and tour organizer cum resort owner company for tour booking.
You may contact the city office of Madhuban Leisure at +91 9903977265 / 9331055704 for booking and Sundarban tour assistance. For checking Sundarban travel details, you should check https://sundarbantigerroarresort.com