When we speak of the Sundarban tour, we often think of the dense forest, tiger reserve, and long vast water bodies.  But this is not all about Sundarban and its demography. If you want to explore Sundarban in its authenticvibes, you need to know the best itineraries available so that you can roam around to enjoy the beauty and excitement of the places.
Sundarban Tiger Reserve is a UNESCO Heritage site spread over 10,000 acres, based on the richest mangrove forest in the world.  Here at least 78 varieties of mangroves are found. The forest houses exotic plants and trees like Hargoja, Jat Baine, Son Champa,Kankra, Sundari, Tora, Khalsa, Hoya, Goria, Hental,and  Genwa, Besides several local and migratory birds, the tiger reserve is the dwelling place of a wide variety of animals, including the Royal Bengal tiger, Fishing Cat, Spotted Deer, Wild Boar, and The Fiddler Crab, Crocodiles, Reptiles, Marine Turtles, and Water Monitor Lizard, etc.

Bird watchers Paradise – Sajnekhali Bird Sanctuary

Sundarban forest is not only about watching the trails of tigers and other wild animals.  You may observe lots of beautiful birds here in Sajnekhali Bird Sanctuary.  Birdwatching and photography are the two exciting features of the Sundarban tour.
Unpredictability is one of the attractions of the Sajnekhali Bird Sanctuary. You font know what the next bird you will be watching is! If Lady Luck smiles on you, you may see some rate winter birds like Asian Dowitchers, even at the advent of the summer season. The common birds you may watch here are Caspian Tern, Osprey Herring Gull, Spotted Billed Pelican, Open Billed Stork, White Bellied Sea Eagle, Paradise Flycatcher, etc. 
Sajnekhali watch tower will enthrall with its scenic beauty, aerial view of the nearby Malta and Gumdi rivers, and their confluence. No matter if you cannot find any exotic birdson the spot, the natural landscape beauty of the place will make you happy.

Don't miss visiting at Bhagabatpur Crocodile Project.


Bhagabatpur Crocodile Project is a unique hatchery ground forsaltwater crocodiles, and it is located just beside Lothian Island. The crocodile project of Sundarbans is one of the most popular tourist attractions. The spot is surrounded by coastal Mangrove, a serene ambiance, and outstanding natural beauty. The place is near Sajnekhali Jetty and is a beautiful place to spend some time.  Do not forget to include the area in your Sundarban tour itineraries.

New Hatchlings of Olive Ridley Turtles in the Kanak Island

During a tour of Sundarban,you should visit the New Hatchlings of Olive Ridley Turtles on Kanak Island. It's a beautiful place to enjoy wildlife as well as the hatchlings of endangered Olive Ridley Turtles. What you can enjoy here is the challenge of spotting turtles in the sea. These turtles come to seabeach to lay their eggs almost 100 km off the sea. It's a wonderful spot near Sundarban, where you can enjoy a whole day watching wildlife.  Besides watching the turtle hatchlings, the scenic beauty of the sea beach is worth watching too.
You can enjoy the aerial view of Sundarban with the help of watchtowers. For example, Sajnekhali and Sudhanyakhali are widely popular on the watchtower list, which you can easily avail. However, these towers are mostly found crowded; if you are fond of lese crowded watchtowers, you may speak to your tour operator if he can suggest and arrange your watch tower tour at Sundarban Tiger reserve Park, etc. 
Netadhopani is atourist spot that is a famous tourist attraction for its picturesque beauty and its referenceto Indian mythology. Tourists visit this place to check the watchtower and the place around. The watch tower offers a carrying capacity of 20 people. The other attraction of this place is the ruins of a 400-year-old temple that pulls visitors for its charm and attraction.
Piyali Island is one of the most significantentrywaysfor Sundarbans. You can visitSajnekhali, Sudhanyakhalias well asNetadhopani from Piyali Island by using the waterways. PiyaliIsland is located between two expansive rivers of Sundarbans,Piyali, and Matla. The calm, charming sunset in the Matla River may captivate your soul with its dreamlike scenic beauty. You may also enjoy the all-encompassing view of the outspread mangrove forest with the pleasure of boat riding in the Matla River.
Bonnie camp or Sundarikati Eco Conversation camp is a beautiful place for tourists to spend some quality time in close proximity to nature. Previously the camp was known asSundarikati Eco Conversation Camp.
This camp houses the highest watchtower of 50ft.), an Eco- Museum just underneath the tower, a well-decorated park, an artificial bridge, and a Bono Bibi temple.
You may enjoy the scenery from the highest watchtower. Or you may enjoy the beauty of numerous deer grazing in the nearby parks. You can also enjoy the view of the non-natural bridge and the sweet water wetland over there. Also, you can enjoy the night withtigers' roar and the barked deer's barkat night, if you stay here overnight.
The Kalash Camp is located in the South 24 Parganas Forest region of Sundarban. You can visit Kalash Islandafter you complete your visit to Kalash Camp.
You can accessa watchtower on Kalash Island, a sweet water swamp, and a few lodging options.
You may plan to visit Kalash Camp along with Kalash Island and Bonnie camp. You may plan to visit the Bhagabatpur Crocodile project and the Lothian Wildlife Sanctuaryin one go. However, to include all these attractive tourist spots, you have to arrange 2-3 day stay in Sundarbon. What about booking a 2-night 3 days tour plan?
The BurirDabri forest camp is located at BurirDabri beat Eco-Tourism Complex, and it is one of the most important places to visit in Sundarban tour plan. It is positioned in the Basirhat range of Sundarbans of North 24 Parganas. You may find here some interesting factswhich hardly you can find in other parts of Sundarbon.
The watchtower here offers a carrying capacity of 10 people. You can join a mud walk and enjoy wildlife by watching the mangrove cage trail leading to Raimangal river View Point. You can view a variety of mud scrappers, crabs, snails, and other creatures during the mud walk. However,a chance to get a glimpse of the Royal Bengal Tiger is not that obvious.Be sure that you may not see the big cat, but the big cat keeps a watch on you whenever you are steppinginto his territory. So, you must be cautious and follow the instructions of the guide and the tour operators. They know the rule of the forest better than you.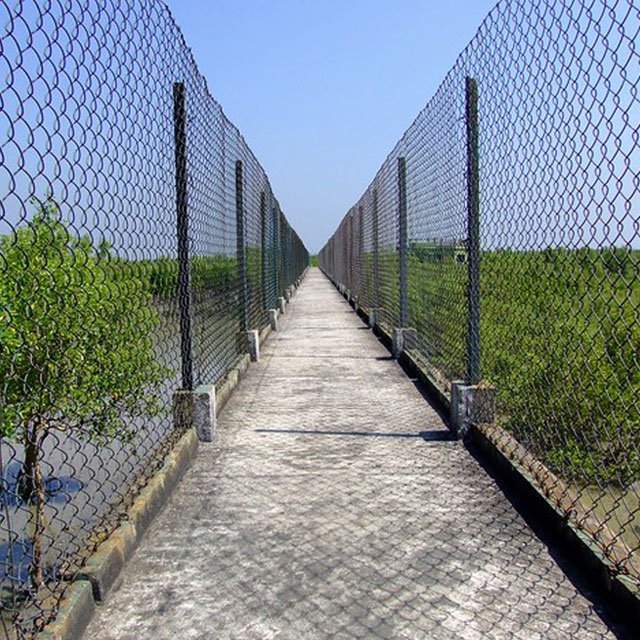 Dobanki forest camp is a premium attraction for tourists in the Sundarban forest area.
There are three places to visit here. Firstly, you can visit the watch Tower to get a drone view of the place. It's fantastic! Secondly, you may also join the canopy walk. That canopy walk is about a half kilometer extended in length and in terms of height, it's about 20 feet high from the ground level. The thrill of the scope of walking within the forest core area is thrilling but you must exercise caution.

Where to stay In Sundarban?

While planning a sundarban Tour is easier with the help of the internet and an experienced tour operator, finding a safe and comfortable staying place is equally challenging in this area. But staying safe, having good food, and plenty of water is a prerequisite to enjoying Sundarbans. 
Let's take safe bait. You may contact Sundarbans Tiger Roar resort and book your stay there. It's a luxury resort with the best quality room, signature location, access to WI-FI, breakfast complimentary, freshly cooked food, the assistance of a local Sundarbans tour guide, etc. under one roof.
Want to know how to contact the resort authority? call at +91 9903977265 / +91 9331055704 or mail at sunderbantigerroarresort@gmail.com. 
Want to know more about Sundarban Tiger Roar resort? Check, check the link https://www.sundarbantigerroarresort.com/tour-packages/.
You will get all sorts of assistance to organize a Sundarbanvisit and wildlife enjoyment. You may raise a request for a customized Sundarban tour program next for your group. You may visit the link https://www.sundarbantigerroarresort.com/sundarban-blog/ to get more information on Sundarban.