Sundarban trip is one of the most lucrative weekend touring destinations for you if you are interested in exploring this tiger sanctuary in its original vibe. 


A Sundarbans trip is an excellent option for a weekend trip. But why it is so, let's explore


A weekend pleasure trip is always fun. But you have to select a place where you will get refreshed and rejuvenated no matter you are traveling alone or with your family. For a happy and organized weekend tour, you have to take care of 4 facts.
You have to arrange the tour in 2 nights 3 days package
You should set an exotic place with a good transit facility
Cost-efficient tour plan 
Availability of safe stay and food. 


Time is limited in the weekend tour: book 2 nights 3 days Sundarban Tour package


If it is a weekend tour, you can maximum get time from Friday morning so that you can come back to your place by Sunday night. For the Sundarban tour, you can start on Friday morning. Select a tour operator who will offer you a pick and drop facility to and fro Sundarban. If you book a 2 nights 3 days travel package for the Sundarban tour, you are all set to go!
Suppose you want to select an exotic place. In that case, Sundarban is a viable option, at least for you if you have not visited the area before. If you have been there before, this time, try the forest tour with the tour package from Sundarban Tiger Roar resort.


Now, what makes Sundarban an exotic place?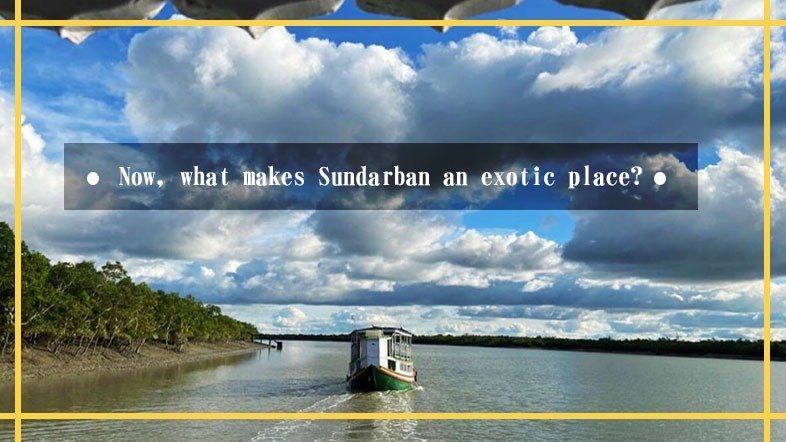 It is a heritage site declared by UNESCO. The most significant delta of the Ganges, Brahmaputra, and Padma River has housed the world's most extensive mangrove forest. It is a reserve forest with a tiger reserve and crocodile preserve project, and a bird sanctuary.
Therefore, besides enjoying the fantastic landscape, you can try your luck if you can get a glimpse of the world-famous Royal Bengal Tiger. You can watch crocodiles here, and you can see the reproductive cycle of these reptiles.    
There is a bird sanctuary near the Sajnekhali Watch Tower. You can watch here lots of birds. During winter you can watch some migratory birds also. If you have a passion for photography, you will find the Sundarban forest area an exotic venue for clicking some lovely frames.
In terms of itineraries, you can visit the nearby villages, meet locales, collect souvenirs, enjoy folk songs, etc. If you like, you can see the Mangrove Restoration Center learn more about Mangrove Forest and its utility to protect the Sundarban ecosystem, etc.
It is rightly said that "don't judge a book by its cover." Plenty of Sundarban Tour packages are available in the market under different budget range. Before you compare the price, please check the tour quality. 
Do some homework. Check the names of Sundarban travel agents available online. Search with 2 nights 3 days tour packages, and when you find an exotic tour program, check the package cost. Here don't go for a low budget. Instead, you should check for the viability of the package and the justifiability of the package cost.


Availability of safe stay and food


After all, Sundarban is a forest area. You won't get urban amenities here to use unless you hire a safe and luxury resort to stay. So, it is wise to book a luxury resort to stay in during your Sundarban trip. 
Sundarban Tiger Roar Resort is located near the River Dutta, and it has different varieties of rooms under different budgets. You will get amenities like an attached bath, soft water for personal use, breakfast, a wake-up call facility, Wi-Fi access, guided tour programs, mineral water for drink, safe payment facilities, etc., to make your trip an enjoyable one. Both AC and non-AC rooms are available here. 
Sundarban Tiger Roar Resort offers freshly cooked foods for their customers according to their choice. You can have the facility of veg and non-veg foods here prepared by trained cooks. You will get an unlimited supply of mineral water here, which is a luxury feature here.
The resort has a personal water treatment unit, which converts hard water into soft water, one of the great features of this luxury resort here.  


Outline details of 2 nights 3 days Sundarban Tour package


Under this tour package, you will get to enjoy the natural hang of Sundarban. The tour includes jungle safari, cruising, bird watching, crocodile reserve visit, local village visit, relishing delicious dinner, and enjoying folk dances in the evening. 
If you are visiting in a group, you may request the tour operator to arrange a customized Sundarban trip for you. You may book a wild photography tour here. However, you need to speak to the resort authority beforehand. 
Now you know what makes Sundarban trip an excellent option for your weekend tour. However, to book your stay in Sundarban Tiger resort, you need to call at +91 9903977265 / 9331055704, or you may mail at sunderbantigerroarresort@gmail.com.
You will get a complete Sundarban travel package here, which will make your weekend program a gala vacation in the forest. For more details, check https://www.sundarbantigerroarresort.com.