Sundarban trip is all about exploring Sundarban, the most significant delta in Asia that houses the fiercest mangrove forest of the world. 
The forest is the home of the Royal Bengal Tiger, wide varieties of venomous snakes, crocodiles in the rivers, birds, and innumerable insects, which are not friendly at all. 
Traveling in the Sundarban area calls for your safety. It is possible when you arrange your stay in a safe place. If you want to enjoy almost all the urban facilities in Sundarban, you need to book a good hotel or resort in this area. But is it only the safety you have to book a hotel or resort for your stay? There are some other reasons too. 

It is easier to get good foods


 Whether you are a travel enthusiast or a passionate blogger, your Sundarban trip can be successful when you stay all way fresh, energized, and pink in health. You cannot maintain your stamina in an extensive tour plan without having good food, freshly cooked and carefully served. 
A good hotel or luxury resort in the Sundarban area is the best place to get well-cooked food. You have to book a place where the facility of personal restaurant and trained cooks are available. 
Before booking you should check the availability of foods if you are fond of vegetarian foods, etc. 


You need urban amenities for maintaining personal hygiene


When you are traveling in a forest, you cannot overlook your hygiene. Without staying in a good place, you cannot enjoy your trip. 
Regardless you have booked your tour package for two days or three days or longer in the Sundarban. It would help if you stayed clean and fresh here. Without sleeping sound at night and without maintaining personal hygiene, you cannot enjoy your jungle safari at its best.   
In a rural and undeveloped area like Sundarban, you will not be able to get these urban facilities at your access unless you book a resort or hotel.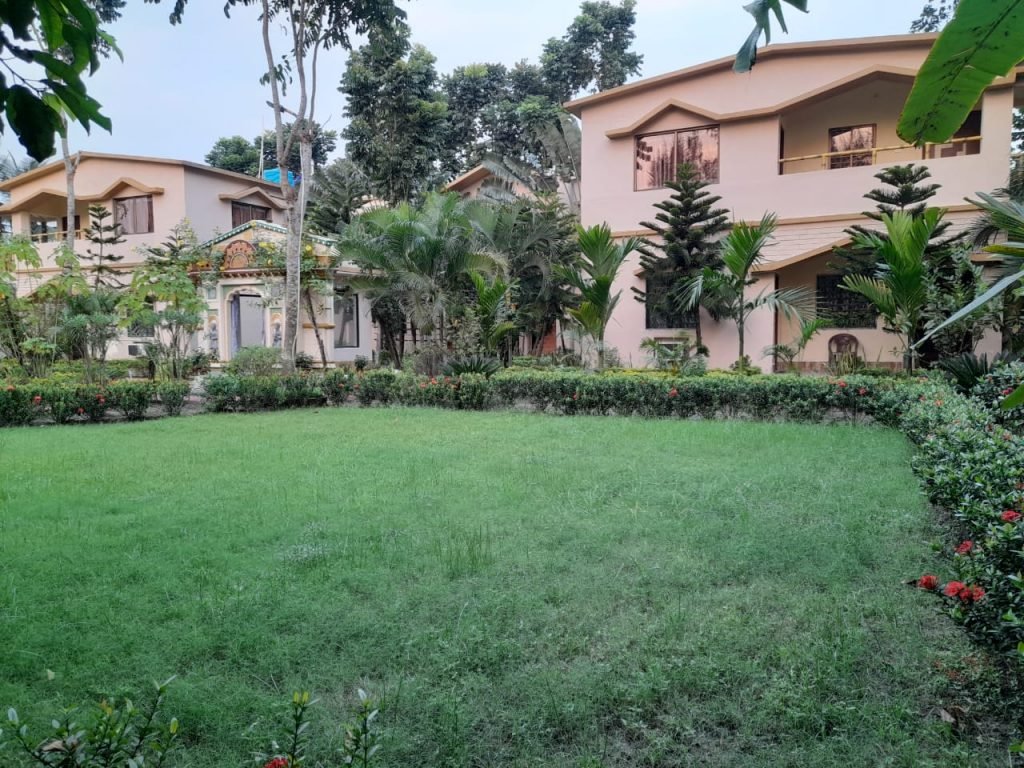 Recently many trips are being arranged where you can stay on the cruise for your entire travel period. Whereas the plan may seem exciting, in Sundarban, it is not always safe, especially for the unpredictable high tide there.
Moreover, nocturnal animals like crocodiles and tigers remain ultra-active at night, which may bring a risky situation for the cruise as it lands at night on the riverbed.  
Alternatively, sleeping at a safe and well-protected resort offers you invincible safety no matter if the weather outside suddenly becomes hostile or there is the danger of facing high-tide water. Considering the security of a well-constructed building, it is always better to book a resort here instead of planning to stay in the open air, especially if you are coming with family or your special friend.


Uninterrupted supply of soft water


Sundarban houses giant rivers, but most rivers offer salty water, which is not worth drinking due to its proximity to the Bay of Bengal. For that simple reason, getting access to soft water or mineral water is quite challenging here.
If you stay in a resort or hotel with a soft water treatment plant that offers a smooth water supply for its guests, you can enjoy your stay there. Unless you book your modern resort in advance, it becomes completely unpredictable to get a place to stay in these premium places in Sundarban. 
In some selected hotels in Sundarban, you may have the privilege of Wi-Fi. It is the only way to maintain contact with the outside world during your travel. Unless you book your stay in these few well-equipped hotels, you may have to live a no-internet life here till you come back to your city life. 
Loss of internet access may sound trivial in the ordinary course of life. But if you have to stay utterly aloof from your family and the rest of the world, it may not be a pleasant experience, especially when traveling in a wild reserve forest like Sundarban.


Exotic enjoyment without any risk


If you want to enjoy the folk culture of Sundarban, you need to book a hotel which offers the facility of folk dancing or carnival on their premises. Otherwise, it can be risky in this area to travel extensively. 
At the time of booking, check if the facility of enjoying folk dance or the scope of meeting with local artisans is possible. The refreshment plan will make your forest travel more colorful and memorable.
The trillion-dollar question is to find the best resort in the Sundarban area where you can enjoy all the facilities mentioned above. You can do your internet search, or you may save your time and money both by booking your stay in Sundarban Tiger Roar Resort.
Besides availing yourself of a comfortable stay, you can get the facility of exploring Sundarban by booking the tour package from this resort authority. To know more about the list of facilities of Sundarban tour offered by Sundarban Tiger Roar Resort, call +91 9903977265 / 9331055704 for booking and tour assistance.